Abgesehen vom SEO-affinen Titel bietet die 7. Episode der 5. Staffel von Community auch ein ziemlich großartiges Psychospielchen zwischen Hickey und Abed. Was die Folge noch bereithält, erfahrt ihr in der neuen Ausgabe von Pillows & Blankets! (Oder in der Folge selbst. Pah.)
Zu hören sind diesmal nur Conrad und ich.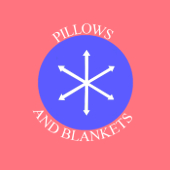 Pillows and Blankets bei Twitter:
@smoitzheim + @Mueckerling + @gafferlein
Pillows and Blankets als Feed und iTunes.


Podcast: Download (Duration: 22:31 — 20.6MB)
Abonniere den Podcast bei: Spotify | RSS