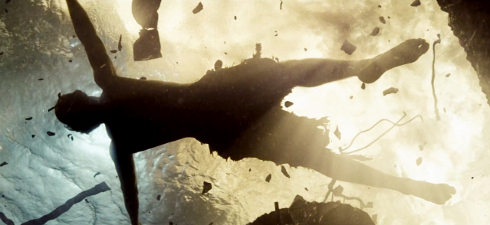 Den beiden glorreichen Halunken Zack Snyder und Christopher Nolan ist es zu verdanken, dass Superman wieder durchs Kino fliegt. Im neuen Wollmilchcast von Das Filmfeuilleton und the-gaffer.de dreht sich alles, oder fast alles oder zumindest zwei knappe Drittel um Man of Steel. Außerdem sprechen wir über Die Trailer für Der Hobbit – Smaugs Einöde (Trailer), The Wolf of Wall Street (Trailer) von Martin Scorsese und Lego Movie (Trailer) sowie das Actiongewitter Olympus Has Fallen, das Radieschengewitter Berberian Sound Studio und das Gewittergewitter Romanze in Moll von Helmut Käutner.
Shownotes:
00:00:00 – The Hobbit 2, The Wolf of Wall Street, Lego Movie
00:08:35 – Man of Steel – Der erste Eindruck
00:12:30 – Man of Steel – Schauspieler & Humor
00:33:10 – Man of Steel – Flashbacks & Struktur
00:41:15 – Man of Steel – Das Finale
01:00:50 – Olympus Has Fallen
01:14:00 – Berberian Sound Studio
01:20:30 – Romanze in Moll
Der Wollmilchcast bei Twitter:
@Beeeblebrox
@gafferlein
Der Wollmilchast als Feed und bei iTunes.


Podcast: Download (72.1MB)