In der zehnten Folge von Pillows and Blankets widmen wir uns Envargadfbnagnh, ähem, Environmental Science (S01E10), in der Jeff Chang bei seinen Eheproblemen zur Seite stehen muss und Pierce Shirley einige nützliche Ratschläge gibt, die Appetit auf ein Sandwich machen. Mit dabei sind wie immer Conrad, Sebastian und ich.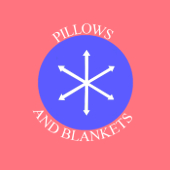 Pillows and Blankets bei Twitter:
@smoitzheim + @Mueckerling + @gafferlein
Pillows and Blankets als Feed und iTunes.

Podcast: Download (Duration: 31:48 — 29.4MB) | Embed
Abonniere den Podcast bei: RSS