Community ist wieder da! Um völlige Verwirrung bei unseren Hörern zu schaffen, besprechen wir in der neuen Folge von Pillows and Blankets die erste Episode von Staffel 5, Repilot. Für Season 5 kehrt Dan Harmon als Showrunner zurück, dafür sind Cast-Abgänge zu beklagen, denn nach dem bereits verrenteten Chevy Chase (Pierce) wird demnächst auch Donald Glover (Troy) Greendale verlassen. Parallel zur Begleitung der neuen Staffel werden wir aber weiterhin über Episoden der ersten Staffel podcasten. Mit dabei sind wie immer Conrad, Sebastian und ich.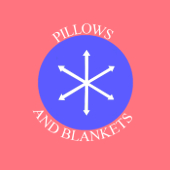 Pillows and Blankets bei Twitter:
@smoitzheim + @Mueckerling + @gafferlein
Pillows and Blankets als Feed und iTunes.

Podcast: Download (Duration: 45:28 — 36.7MB) | Embed
Abonniere den Podcast bei: RSS