Im Pillows and Blankets-Podcast, dem besten Community-Podcast südlich des Hermannplatzes besprechen wir wieder einmal die gerade in den USA laufende fünfte Staffel von der Comedy-Serie von Dan Harmon. Eine Folge der Abschiede ist die vierte Episode, Cooperative Polygraphy. Aber hier soll ja nicht gespoilert werden.
Zu hören sind Conrad und ich, während Sebastian im Hintergrund für einen Pop'n'Lock-a-thon trainiert.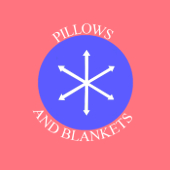 Pillows and Blankets bei Twitter:
@smoitzheim + @Mueckerling + @gafferlein
Pillows and Blankets als Feed und iTunes.


Podcast: Download (Duration: 39:29 — 31.9MB)
Abonniere den Podcast bei: RSS